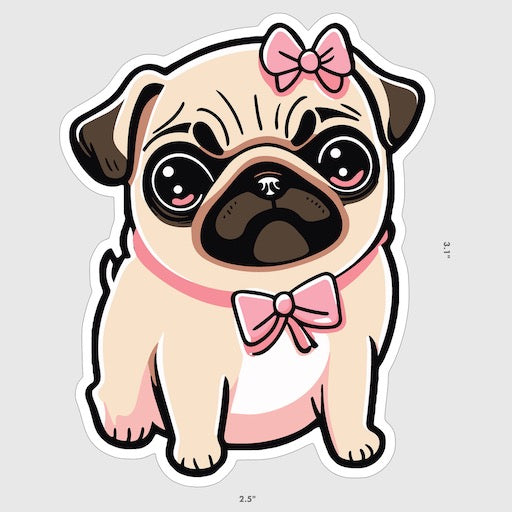 Collectible Vinyl Pug Stickers, Durable, Weatherproof 3" Decals
3 products
For all of our pug-loving friends, we have the most adorable stickers for you! These 3 inch vinyl decals feature the cutest variety of pugs in various styles and poses.

Made of only the most durable, quality vinyl, these multipurpose stickers are strong, reliable and versatile -- perfect for indoor or outdoor use. They are UV protected so they are ready for any kind of weather, and you can count on them to stick after dishwasher cycles. These stickers are made to stay shiny and vibrant for up to 4 years.

Now shipping stickers internationally. FREE SHIPPING available within the United States for all stickers.